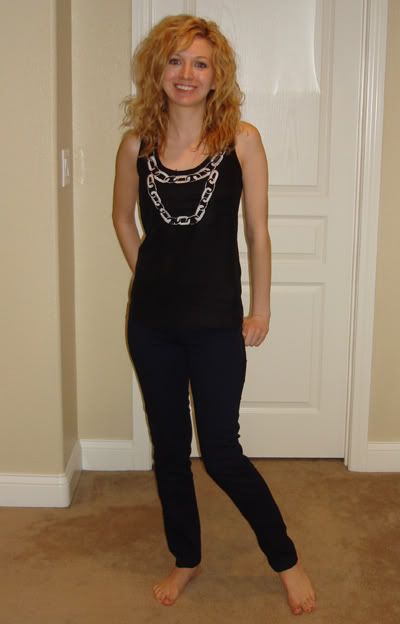 Over the weekend, both Jean and Vicky posted about the Banana Republic sale. Several big markdowns, plus 30% off the entire purchase. I thought I would browse and see if I could find anything non-work related, and settled on two items.
Featured Items
silk beaded chain tank
xxsp
style#: 791072
price: $79.50 $17.49

denim exposed zipper legging
oop
style#: 255874
price: $89.50 $21.00

The Silk Top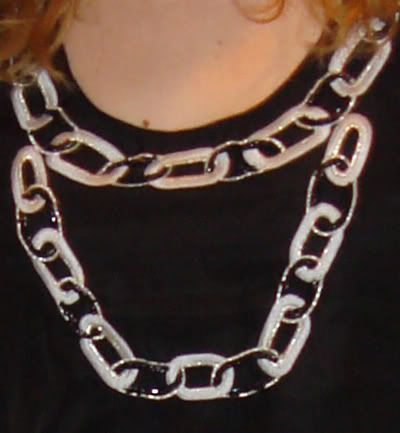 This top was such a steal for less than $20 after discount! My only gripe is that it is difficult to get on and off. There is no side zipper, so this must be pulled over my head. I already managed to get deodorant on it! If you are interested, xxsp is still left! Chloe advises to try codes BRJAN20, BRJAN25, BRJAN30. Each number stands for the percentage off. Liane suggests clearing the cookies on your broswer to try to get the 30% code to work. The deal runs until Feb. 2.
The Leggings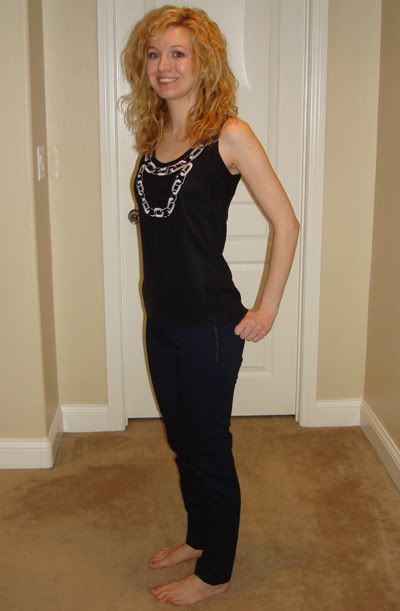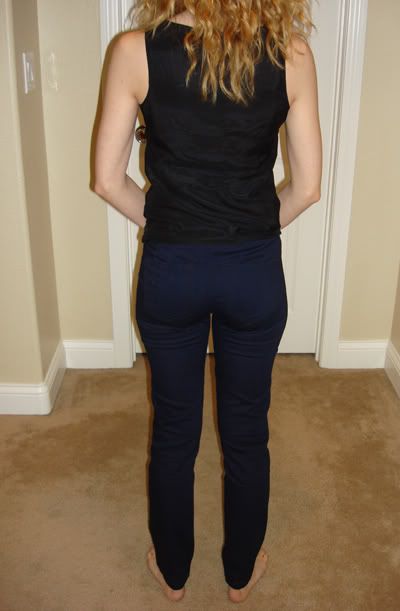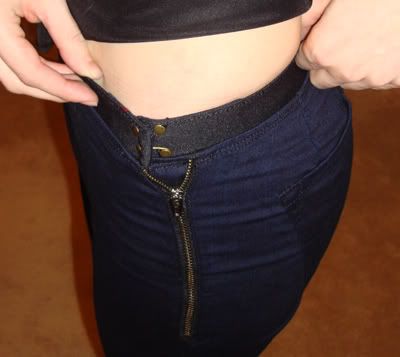 Ouch!! With every step, the metal side closure was digging into my hip bone. The closure is in an awkward position, making the zipper difficult to zip. There are no pockets in front, but stitching running down crotch. It felt too tight and looked awkward. The back was nothing amazing, although I did appreciate the pockets. Not shown in the photos is an extra stitch down the front of each leg. As much as I wanted to love these, these have to go back. Perhaps if there is a op available in store I will try it on. I should have just ordered both sizes to begin with.
Related Content

review: new banana republic petite finds @ Petite XXS
banana republic petites...long time no visit @ Extra Petite
deal alert: banana republic online extra 30% off @ Vicky's Daily Fashion Blog