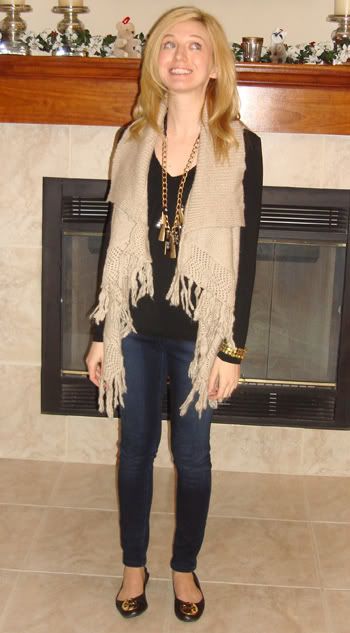 A big THANK YOU! to Elle! :) After a long work week, I came home on Friday to my package from Elle's reader appreciation giveaway. It was a pleasant surprise! Elle even wrapped it (see below)! The cats love anything new, so they were all over it! They got a special treat out of it, too...a pretty blue ribbon to play with (again, see below).
I do not own a shawl, and am thrilled to have this new piece added to my closet! I am in love with it! It keeps my neck so unbelievably warm! I love that the length in the back is cropped, so that it does not overwhelm a petite body. This will definitely be going with me to Seattle this month.
My husband and I had dinner plans on Sunday night, so of course I put together an outfit with the shawl. But before we left for dinner, we had some dog sitting duties to attend to at my in-laws, so you will get to meet Holly in the pics below. The other three were too busy rolling and snorting around on the couch. Lol!
romeo & juliet couture shawl cardigan vest, small
shown in heat beige
style#: RJ20765
Additional Views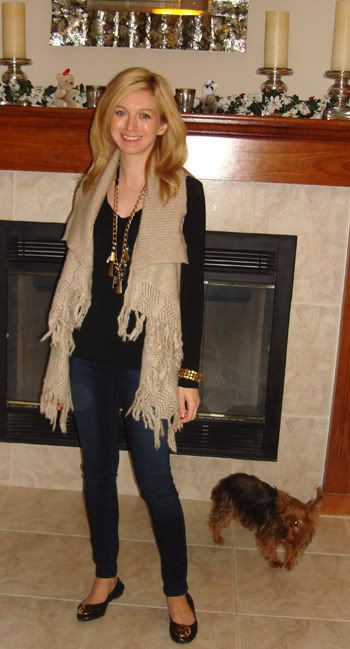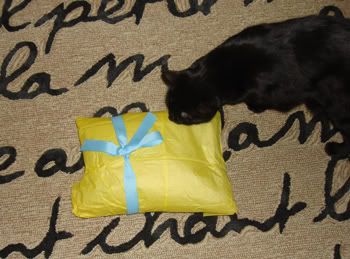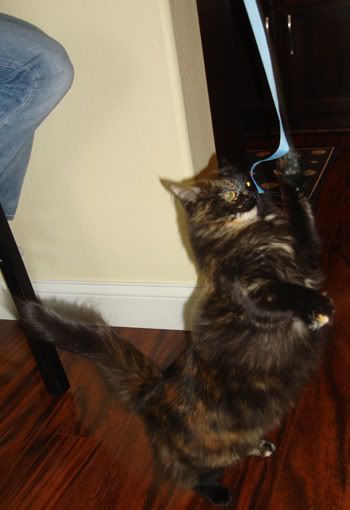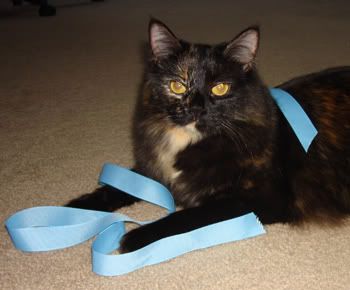 Thanks again, Elle!! :)
Related Content
Giveaway: Reader Appreciation @ Fast Food & Fast Fashion
Reader Appreciation Giveaway Winner @ Fast Food & Fast Fashion