I stopped by LOFT on Monday to return all three of my cowl neck sweaters. See my post about the fit of the xxsp, xxs, and xs here. While at LOFT, I tried on a few items from their early spring collection. Two of my favorites included the chambray boyfriend shirt and the double-breasted jacket with patch pockets. Coming up in later reviews will be the back zipped striped crew neck sweater and the stripe cardigan.
LOFT is currently offering 40% off your entire order. This does not include the new arrivals featured in this post, but does include non-new arrivals and sale items. UPDATE! The previous mentioned deal is still on, but there is a better deal in stores. Now through December 26, LOFT will take 40% off your entire purchase, including new arrivals. Thanks Vicky for the heads up! :)
In case you are wondering, the mirror was written on for the St. Jude's event going on. It reads:
"How much does it take to help?
1 meal card (1 day).....$30
Even $1 will make a difference!"
May I say, the extra dots on the ellipsis bothers me so much!! Lol!
More Views
chambray boyfriend shirt, xxsp
style#: 254250
price: $44.50
I love how denim creates such a neutral canvas...I can do almost anything with accessories. I love the shirring on the shoulders and back!! Also, the fabric feels amazing!! Important to note, I realized when I got home that the sleeves can roll down all the way to my wrists, but I prefer the cuffed look. My only complaint about this top is the poofiness. It is called "boyfriend" shirt...so it only makes sense. :p
I did purchase this shirt, but still need to try it on for my husband for the final word. Although it is quite poofy, I can see it used as a tuck-in for work. Also, I think it looks cute with skinny jeans for a simple daytime look. Definitely not a date night shirt!
UPDATE I returned the top. The elastic bottom was frequently riding up, exposing about an inch of skin. This would be ok if the top was meant to do that, but I do not think it is intended to look that way. I will consider re-purchasing for less than $15 to use as a tuck in shirt with skirts.
Double-Breasted Jacket with Patch Pockets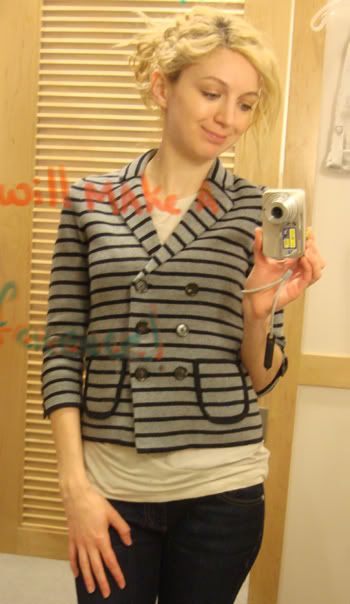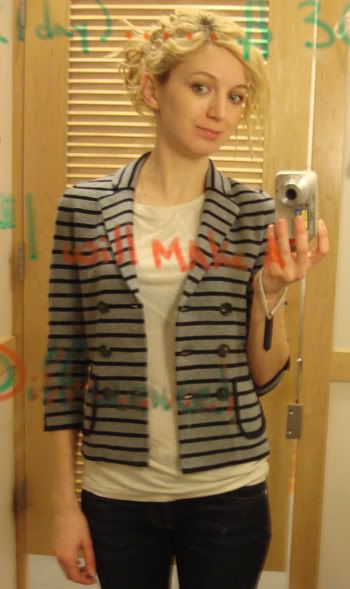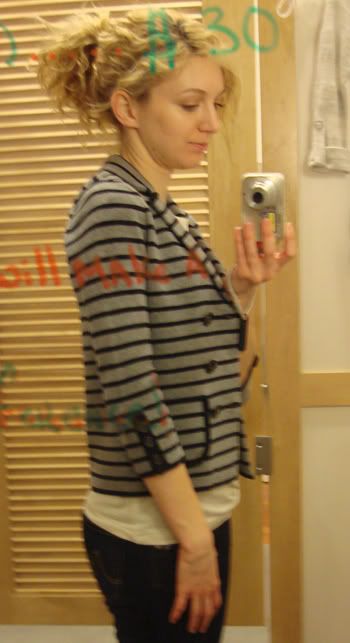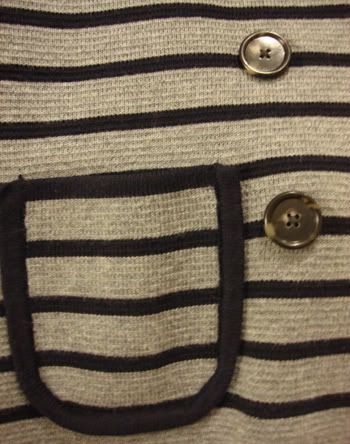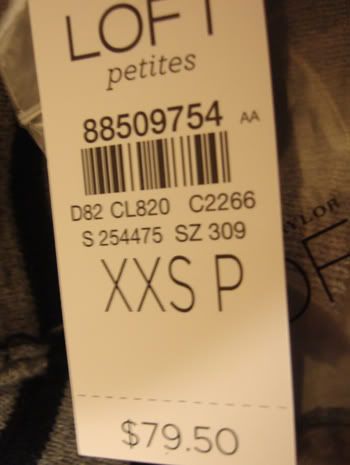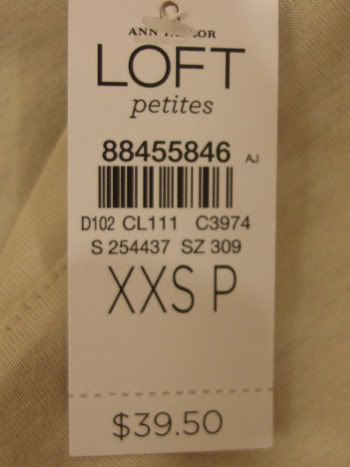 double-breasted jacket with patch pockets, xxsp in grey blue stripe
style#: 254475
price: $79.50

diagonal stripe tee, xxsp in desert sand
style#: 254437
price: $39.50
I am a huge fan of this jacket! Look at the buttons on the sleeve!! It is a lot more fitted than it appears online. I prefer the look buttoned, but figured I should include some pics of it un-bottened for yah! I will definitely be keeping an eye out for this when it goes on sale!
Related Content
50% LOFT Sale Items: Fitting Room Reviews @ SewPetiteGal
Looking good in skinny jeans (or faking it) @ Petite Early Morning Style