I recently posted about the new early spring new arrivals from LOFT here. I did end up returning the chambray boyfriend shirt. Perhaps we will meet again for $15 or less. :) Next up for the early spring arrivals are the back zip striped crew neck sweater and the stripe cardigan.
The current LOFT promotion of 50% off runs through January 3. If you are ordering online, new arrivals are excluded from this deal. However, if you are purchasing in store, new arrivals are included in the deal!
back zip striped crew neck sweater
xxsp in praline
style#: 255632
price: $59.50
More Views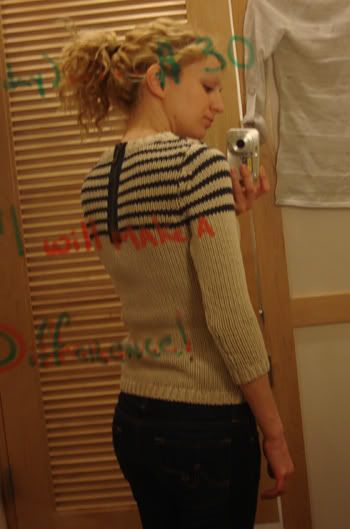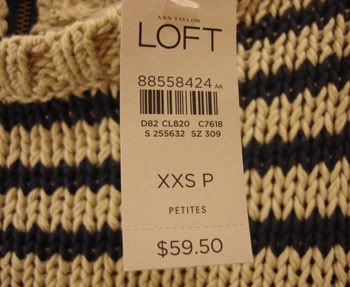 I was in love with this sweater on the hanger...soft creamy praline color, thin blue stripes, and a back zipper! Ah! However, the fit is all wrong. Too short, odd fit in the chest, and a weird bulge at my hips.
Stripe Cardigan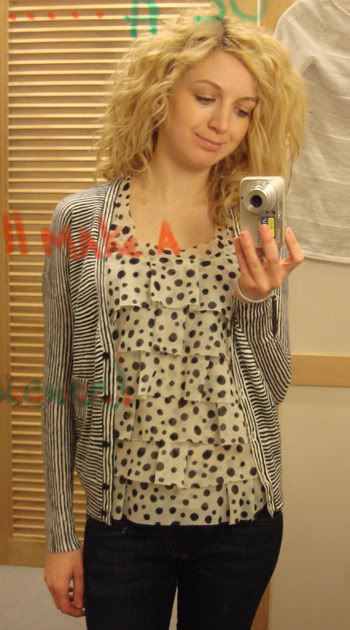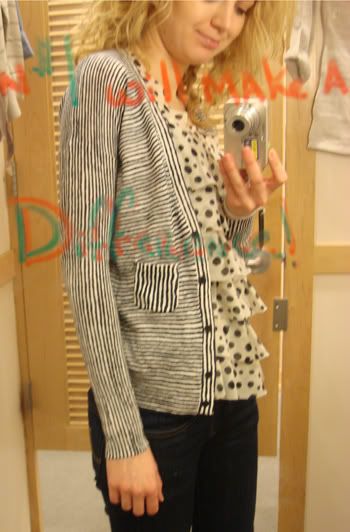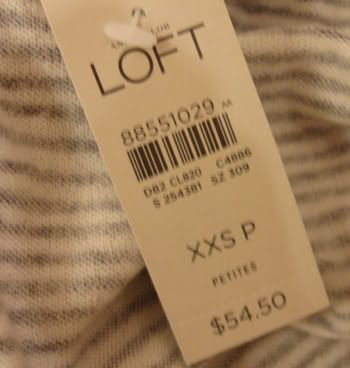 stripe cardigan
xxsp in fresh navy, also available in lily orange
style#: 254381
price: $54.50

This cardigan fits well. The sleeve length is ideal. The sleeves are snug, so take this into consideration if you want to use it as a layering piece. It would work best over a camisole, not a long-sleeve tee. It is an okay design, but not sure if I would ever purchase this. It is whispering Beetlejuice (you know, the movie?) to me. Maybe the stripes and dots were too much, or maybe I need to go for the lily orange.
Related Content
LOFT: Chambray Boyfriend Shirt & Double-Breasted Jacket with Patch Pockets